Orbeez balls, popularly known as water beads, gel blaster balls, or splatter balls, are quite fun to play with. For us grownups, they mostly serve as ammunition for Orbeez Guns and Gel Blasters. They're also suitable for a myriad range of purposes like decorations, art, and even therapeutic purposes.
In case you're experimenting with these soft and squishy polymer balls, you might wonder how big do they grow and if you can find them in different sizes.
Well, not only do they come in multiple sizes, but you may adjust the growing conditions to make them larger or smaller. I myself love experimenting with Orbeez and decided to come up with this article to dispel your queries on this matter.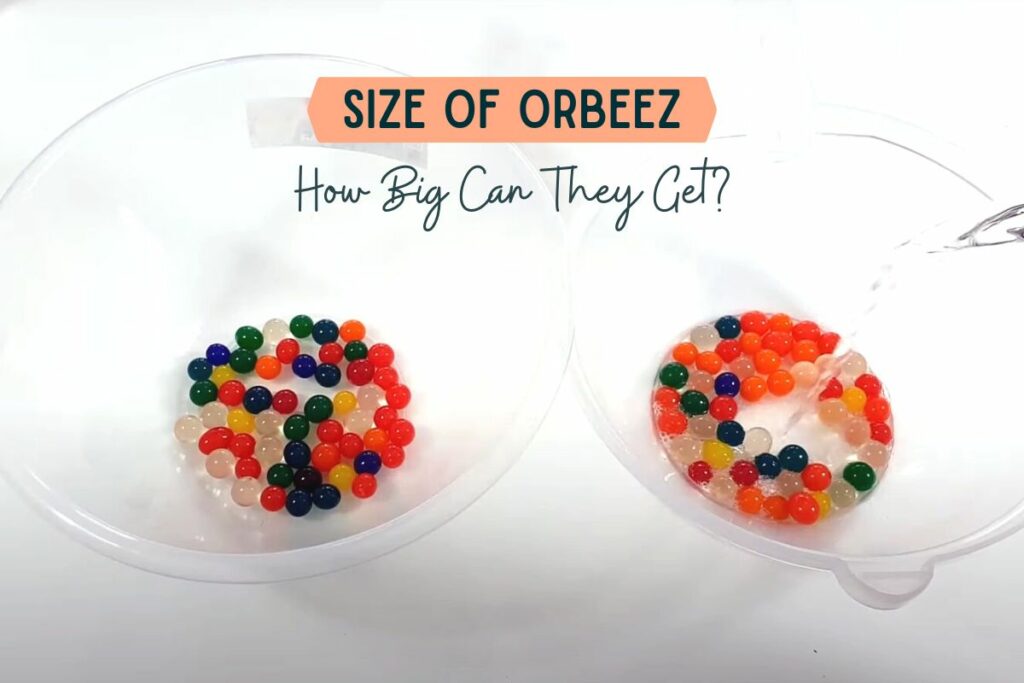 Do Orbeez Come In Different Sizes?
Thankfully, yes – Orbeez beads are available in several sizes. Especially if you're planning to use them for decoration or artwork purposes, you can add variety by using differently-sized water beads from small to full size. Let's check out exactly how big those gel blaster balls are:
Size
Dry Diameter
Wet Diameter
Small
1-2 mm
4-6 mm
Medium
2-3 mm
6-12 mm
Large
3-4 mm
12-20 mm
Extra Large
4-6 mm
20-30 mm
Super Large
(maximum)
6-7 mm
30-35 mm
The super large Orbeez might be a little harder to find as not all manufacturers make them. You should also note that most top-quality gel blasters use wet gel balls of 6-8 mm diameter. You may experiment with different sizes, but smaller sizes won't shoot properly and larger sizes can cause jamming.
So, if you aren't sure, buy a small pack to try first, or just stick to the size of the gel blaster ammo originally provided by the manufacturer.
What Factors Decide The Size Of Gel Blaster Balls?
The size of an Orbeez or gel balls after soaking in water depends on several factors, that include:
The Dry Size: As I mentioned above, these gel balls are available in different sizes with dry conditions. The bigger they are, the larger they will grow when hydrated.
Water Purity: The purity of the water has an impact on the size of the Orbeez too. The cleaner the water, the larger they would grow.
Temperature: Regarding the condition of the water, you should also keep the temperature in mind. Warmer water at 100°F and 110°F makes gel blaster balls grow bigger in size.
Duration: As they soak more water, Orbeez will continue to grow. However, they'll stop growing once they reach their maximum size, which usually takes around four to six hours, after which, you should store them in a concealed container.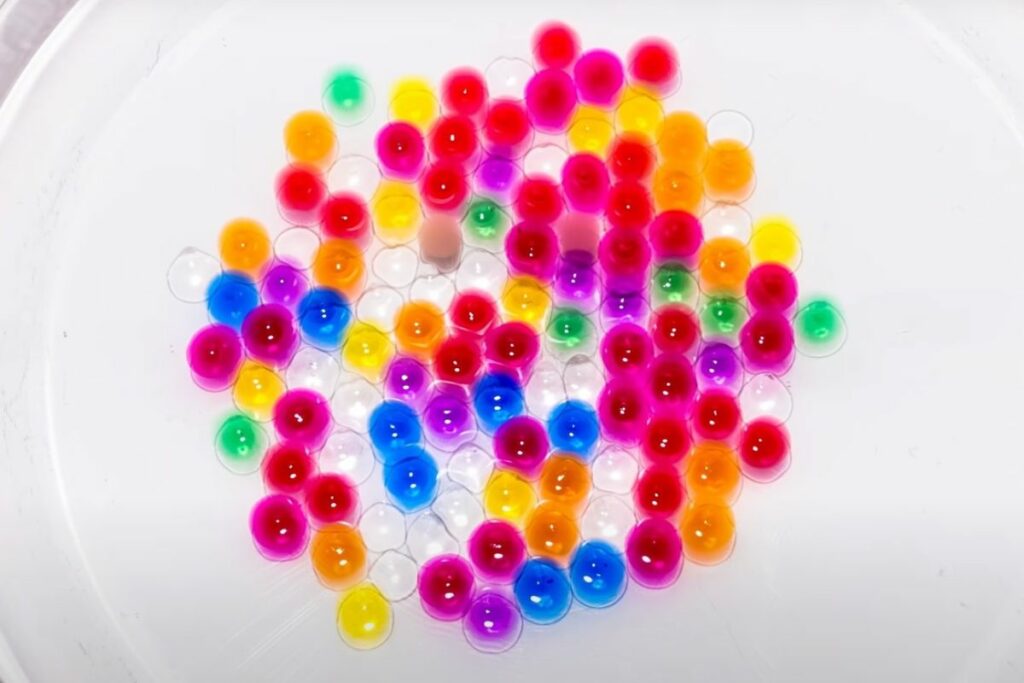 How To Make Water Beads Bigger In Size Than Normal?
In case you're trying to figure out how to make Orbeez maximum in size, you're far from alone. I'm sure anyone who loves playing with Orbeez has wondered the same, and so have I. So anyway, I was trying out different tricks to see what works and what doesn't. Here are some of the ways you can make it happen:
1. Soak Them For Longer
This is the simplest solution – just let the gel balls soak in water for longer. Allowing them to absorb more water would make them full size, since the expansion takes place entirely due to the infusion of water molecules. You may leave them in the water for 16 to 24 hours to get the desired results, but keep in mind that the Orbeez will also grow much softer than usual and can break apart easily.
2. Using Warm Water
This is a quicker solution that both makes the Orbeez grow larger and gets it done quicker than usual. Warm water speeds up the chemical process and expands the polymer material, allowing it to absorb water quickly. However, don't use hot water – that would cause the Orbeez to melt and deform. Instead use warm water (neither too hot or too cold) to grow Orbeez faster.
3. Soaking In Clean Water
As I mentioned, the size of the Orbeez also depends on the purity of the water they are soaked in. Distilled water gives the best results, but I know that's not easy to obtain. Here's something you can do – boil the water and let it cool down to a warm temperature before soaking the gel ball bullets.
Keep in mind that bigger Orbeez balls aren't necessarily better. The larger they grow, the softer they become. While hardened water beads can hurt too much, softer balls are prone to breaking apart and fun to play with.
Detailed Guide: 8 Ways To Make Orbeez Grow Bigger And Faster
To sum up, you can buy gel blaster balls of different sizes or even make the regular ones grow bigger than usual. If you plan to shoot them using gel blasters, you can't afford to compromise on their integrity. I hope you found this helpful and will enjoy experimenting with Orbeez of various sizes.