Laser tag, an exciting hobby that requires fancy electronic gear, is actually quite affordable. Having experienced both playing and working at various laser tag arenas, I've seen firsthand the effort it takes to keep the games running smoothly.
When I first played laser tag at my friend Erik's 8th birthday party, I had no idea how much it would cost. I assumed it would be expensive, but I was pleasantly surprised to learn that it wasn't that pricey. That discovery motivated me to save up money so I could play every other week. So, if you're worried that laser tag might be too costly, don't be concerned. I can assure you that it's not.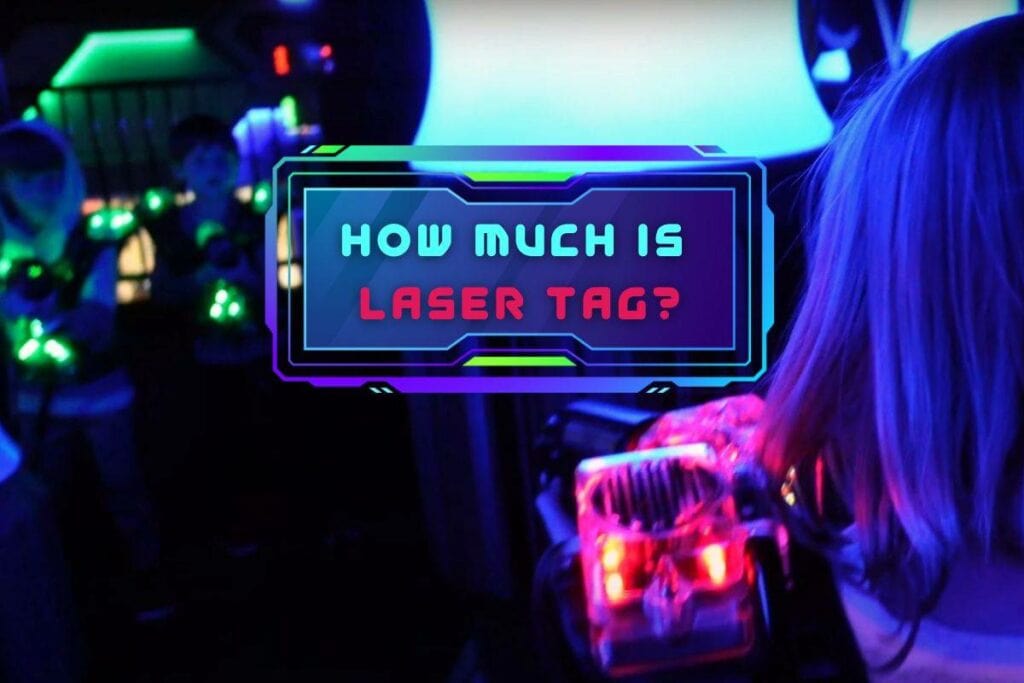 How Much Is Laser Tag? Here Is The Truth
Laser tag is an absolute blast, and the best part is, it won't break the bank. Most arenas offer games for less than $10 per person, giving you a thrilling experience without emptying your wallet. Each game typically lasts around 15 to 20 minutes, allowing you to immerse yourself in the excitement.
To sweeten the deal, laser tag arenas often have special packages for groups, complete with discounted prices. These packages come with fantastic perks like food, drinks, and even game cards for other activities. Imagine the thrill of the game followed by a delicious meal and refreshing beverages!
Let me share a fantastic example from one of the arenas I worked at. They offered a 15-minute game for just $5, including 5 minutes for debriefing and 10 minutes of intense gameplay. But that's not everything! For only $10, you could book a three-game session, giving you a full hour of pulse-pounding laser tag action.
That's right, an entire hour for the same price as two regular laser tag games. Plus, they had a remarkable $52 package for four people, including three games, a mouthwatering large pizza, and a thirst-quenching pitcher of soda. Can you guess the cost per person for the games and the scrumptious treats? Just $13!
So, when you're considering laser tag, don't just think about the individual game prices. Look out for those amazing multi-game packages, which not only save you money but also guarantee an unforgettable experience.
And why not bring along your buddies? With the group discount packages, you can create incredible laser tag memories together, all while keeping your pockets happy. Get ready for a heart-pounding adventure that won't leave a dent in your finances!
Related: Laser Tag Age Limit: Are You Eligible To Play?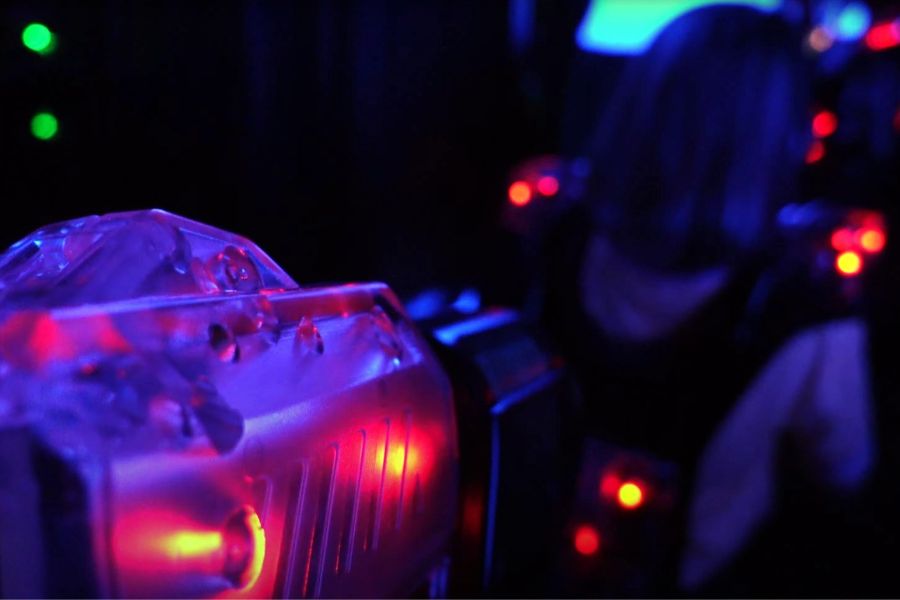 When Can You Get The Lowest Price?
Did you know that you can score even cheaper laser tag adventures on certain days of the week? That's right! Many arenas offer reduced prices from Monday to Thursday, when the crowds are thinner. These weekdays tend to be less hectic since most potential players are caught up with work or school.
During these days, you can expect prices ranging from $5 to $8 per head per game, although some arenas may charge slightly more. But wait, there's more! You can squeeze even more savings by opting for a multi-game package or grabbing a group deal.
Before you head out, it's wise to check if your local laser tag arena offers different prices on different days. While it might require some schedule juggling on your part, visiting between Monday and Thursday could potentially put more money back in your pocket.
Keep in mind that holidays might be an exception to the discounted rates. Since laser tag arenas experience a surge in players during holidays, the lower weekday prices may be temporarily replaced by higher rates. However, fear not! You might still have the chance to snag holiday-specific deals featuring discounts and exciting additional perks.
So, mark your calendars and plan your laser tag adventures strategically. Grab those affordable weekday sessions and holiday specials to maximize your fun while keeping your hard-earned cash intact. It's time to unleash your inner champion!
When Is Laser Tag The Costliest?
Guess what? Laser tag tends to be priciest on weekends at arenas that vary their prices throughout the week. Fridays, Saturdays, and Sundays are the days when you'll likely shell out a bit more for this exhilarating activity. On average, expect to pay around $7 to $10 for a game during the weekend.
But here's the catch: the special deals and discounts you can enjoy on other days may not be available during the weekend. Take, for example, Headpinz, where they offer a fantastic deal of 2 rounds of laser tag for just $11.99 per person. However, this deal is valid all day from Monday to Thursday and only until 5 pm on Fridays, right when the weekend rush begins.
Interestingly enough, some arenas take a different approach and actually offer discounts on weekends. At Star and Strikes, for instance, you can dive into an exciting laser tag game session for only $2.99 on Sundays, a steal compared to their regular prices of $7.99 to $8.99. It's all about hunting down the best deals and uncovering the hidden gems at different arenas near you.
So, if you're aiming to save some bucks, consider planning your laser tag adventures for weekdays or keep an eye out for those delightful Sunday specials. By strategically choosing the right day, you can enjoy a thrilling experience while keeping your wallet happily intact.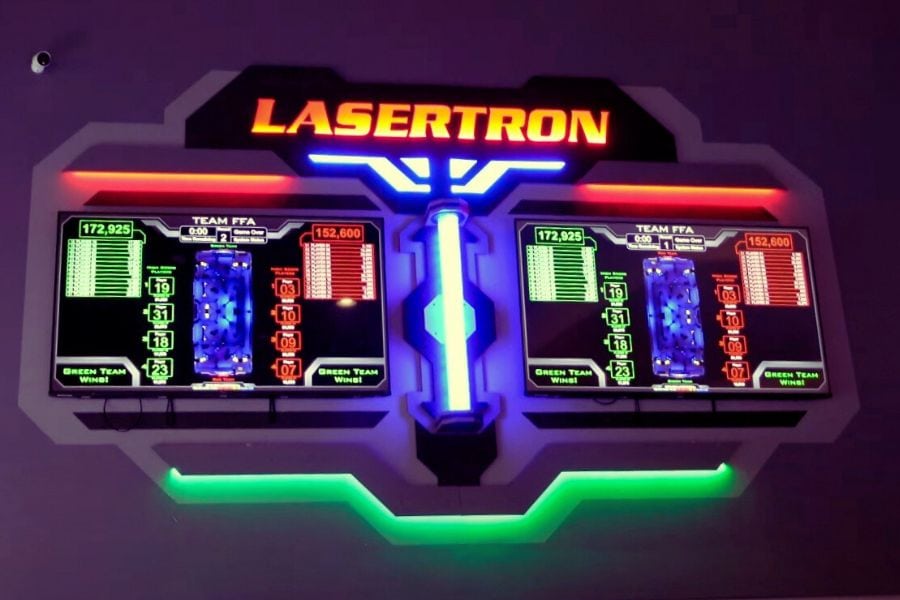 Laser Tag Prices At Different Arenas
One of the many benefits of working as a laser tag instructor is that it lets me stay updated on the pricing and special deals at different arenas. Do note that most of these facilities offer laser tag along with bowling, arcade, and other activities.
Main Event: Available at numerous locations across the US, Main Event is a great place to go for laser tag during birthday parties and other events. Though the packages scale up to $29.99 per guest, $15.99 per guest should be enough for a blasting experience along with other activities and food.
Bowlero: It costs around $8 per head to play a game of laser tag at Bowlero. That's pretty much the average cost at most arenas.
Great Wolf Lodge: The pricing may vary slightly from one Great Wolf Lodge location to another, but it usually ranges from $8 to $ 10 plus tax per person. I also found some locations to offer special deals, such as the unlimited games for $20 package at the Kansas City location.
Uptown Alley: Uptown Alley is another laser tag arena with fair prices. While a single game here costs $8.99 per head, you may book two or three games for $16.99 or $24.99 per person, respectively.
Adventure Landing: This one is slightly costlier than the rest, with each game session priced at $9.99 per person.
Cinergy: In case you're Texas, you may visit Cinergy Entertainment's Armarillo location to enjoy a few games without breaking the bank. With the pricing set between $4 and $8, it's one of the most budget-friendly laser tag arenas out there.
District 850: The post-apocalyptic-themed arena at District 850 makes for an exciting experience, but it's a bit expensive at $13.99 per person.
Headpinz: Playing at Headpinz would cost you $8.50 per round per person, but it's good value for money considering the two-storied glow-in-the-dark arena. As I mentioned earlier, they also offer a special deal of two rounds for only $11.99 per person. This brings the cost down to only $6 per game.
Stars and Strikes: This chain has several arenas at different locations. Depending on whether the arena is one-storied or two-storied, it will cost you $7.99 or $8.99. All the locations offer special packages for groups of four, six, and eight players. You may also book an unlimited number of games for $19.49 to $22.49 per person.
Zap Zone: Playing laser tag at Zap Zone would cost you $9 per game per person. You may also buy a wristband for $34.99 that allows you to enjoy different attractions, including laser tag, for two hours. The wristband is often available at a discounted price of around $20.
Please note that the pricing at the facilities may change over time and I will update them.
Drawing A Conclusion
Gear up for an exciting yet affordable laser tag experience! Typically, playing at an arena costs around $8 per game. However, keep an eye out for discounted deals or arenas near you that offer even cheaper rates. To make it budget-friendly, take advantage of group deals, where larger groups can enjoy greater savings per person.
Buying your own kit would potentially be a lot more cost-effective in the long run. You can get a good laser tag set for less than $200 at your home. Such a set includes four pairs of guns and vests to play with your family or friends. Just make sure that you have a spacious indoor or outdoor area for gameplay.
Explore the various laser tag packages offered by nearby arenas to find the most budget-friendly options. Don't forget to consider factors like arena size, features, and game durations when making comparisons. Experience the thrill of this real-life harmless shooting game without compromise!